Product Details
The Dab Globe is a piece of art fit to be the center of attention. With a mix of contemporary and traditional design, the Dab Globe is a great conversation starter when you have guests coming over.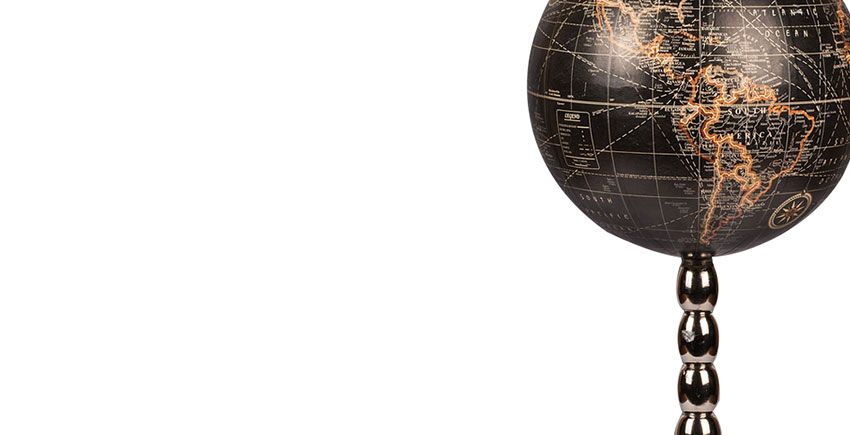 Additional Information
How do you keep your furniture beautiful for many years to come?
Here are some furniture maintenance tips for care and maintenance of furniture.

If you spill any liquid, you should always wipe it off as quickly as possible.
Always use a firm pad when using sharp utensils.
Protect the surface against scratches from sharp objects.
Lift and place objects rather than dragging them across the furniture surface.
Never use all-purpose cleaning sprays unless your furniture has a plastic coating.
Do not use bleach or abrasive cleaners as these may discolor or mar your furniture.
Dont avoid dusting furniture. Frequent dusting removes airborne deposits that build up in a filmy layer and can scratch the surface.
Never place furniture close to wood-burning stoves, radiators etc.
Dont let furniture be exposed to excessive moisture or extreme temperatures.